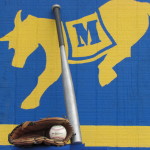 The groups for Spring baseball are made of four levels of play based on the age of the child as of April 30th: …
Baseball Age Levels (Click on "Baseball Age Level" for more information)
Tee-Ball 5 & 6 (Girls and Boys)
Coach Pitch 7 & 8
Minors 10U
Majors 12U
All games played at MTAA facilities against other MTAA teams and NO travel required for Tee-Ball & Coach Pitch.

Minor & Major levels of play do include traveling to different baseball fields. Participants level of play is flexible.
Travel Baseball:
Junior Diamond League 9 & 10
Diamond League 11 & 12
These teams are part of a traveling league that is made up of primarily Berks County teams. Some travel outside the county may be required.
2018 FEES:
Raffle Ticket Fee $25.00 per family per season.

Tee Ball & Coach Pitch Sport Fee per child: $80.00
Minors and Majors Sport Fee per child: $100.00
Diamond and Junior Diamond League: $50.00 Additional to Minors/ Majors Sports Fee